The Southern Utah Bridal Expo is one of our favorite events to be part of every year! It is so fun to design and plan our booth and decide which of our beautiful rental pieces to showcase. We hope you enjoy looking through these photos from the Expo!
This was our booth this year. We featured so many of our awesome rental pieces — some of the favorites were our stunning wooden arch, our farmhouse table, bistro chairs, gray sofa, and a variety of place settings and dinnerware.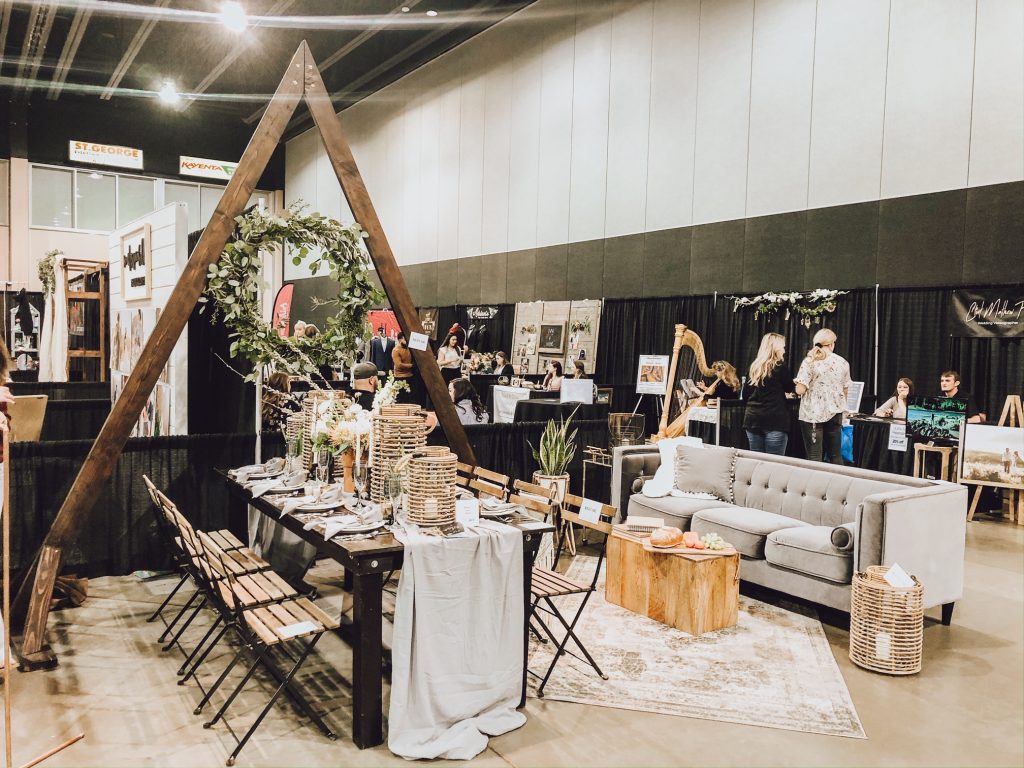 Our gorgeous tablescape this year! It was so beautiful and the details were perfect. I especially loved the glassware, the linens, and the wicker lanterns with candles placed inside.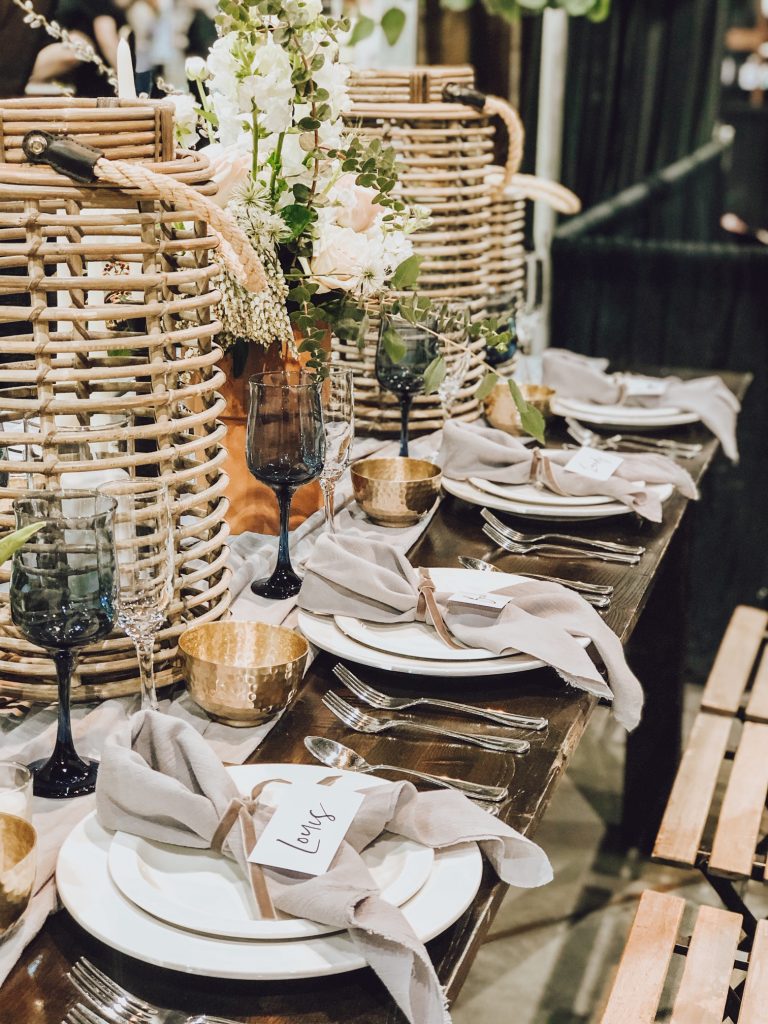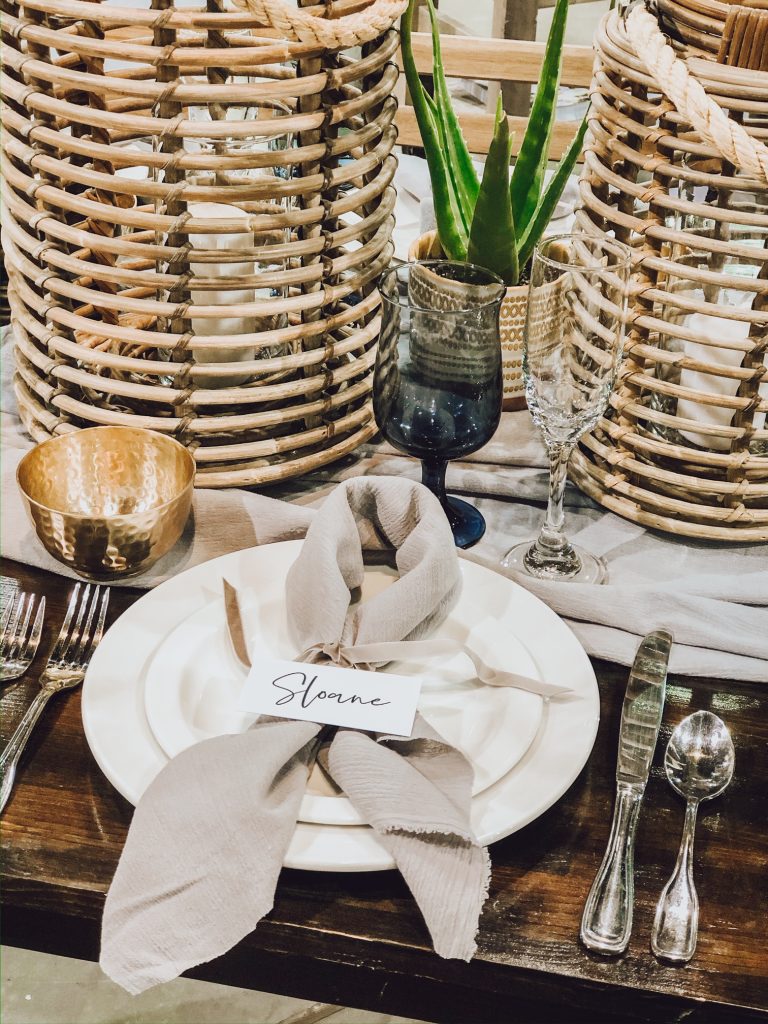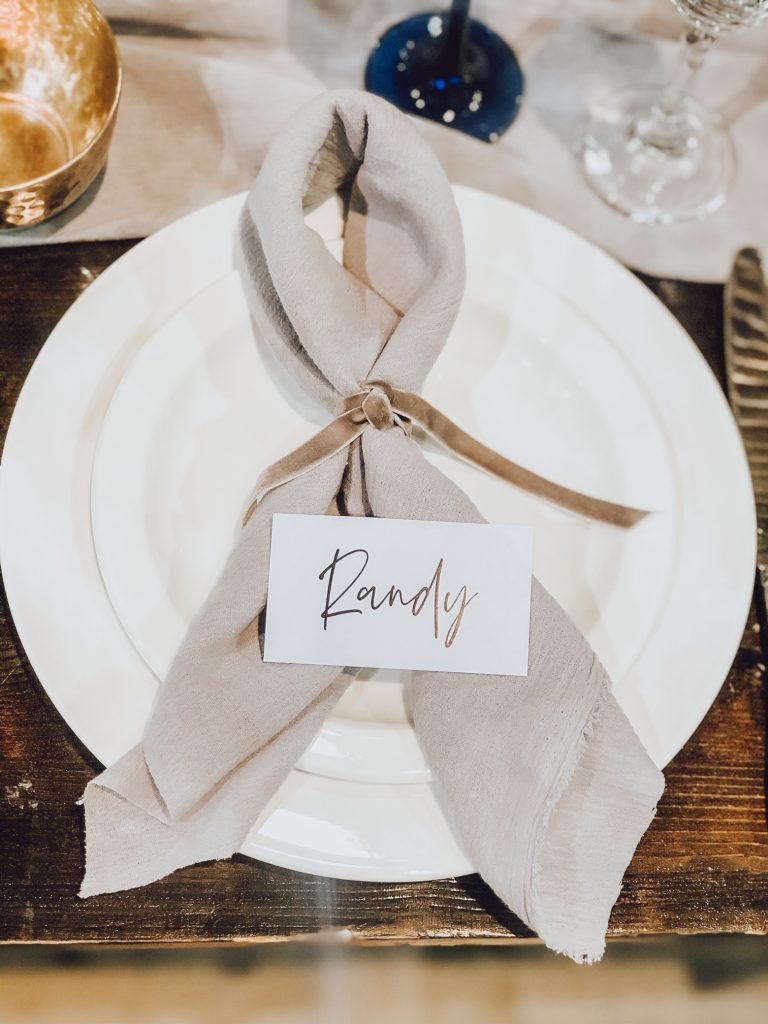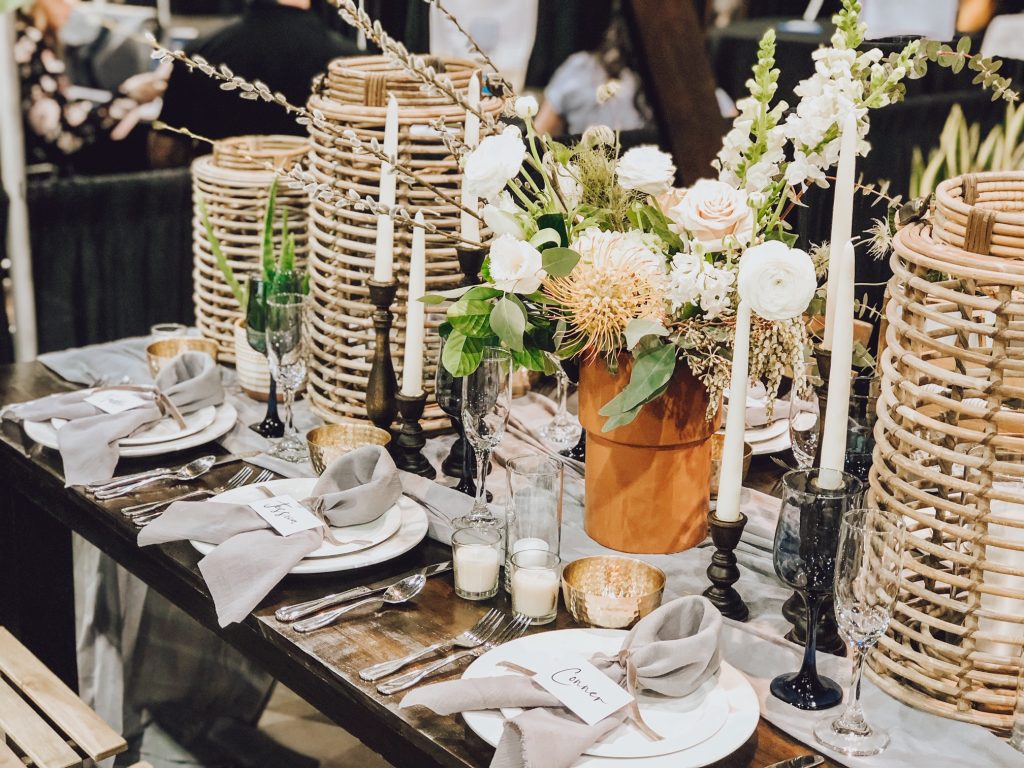 This was a fun little mock bar set up with one of our bar carts, glassware, candlesticks, and cutting boards.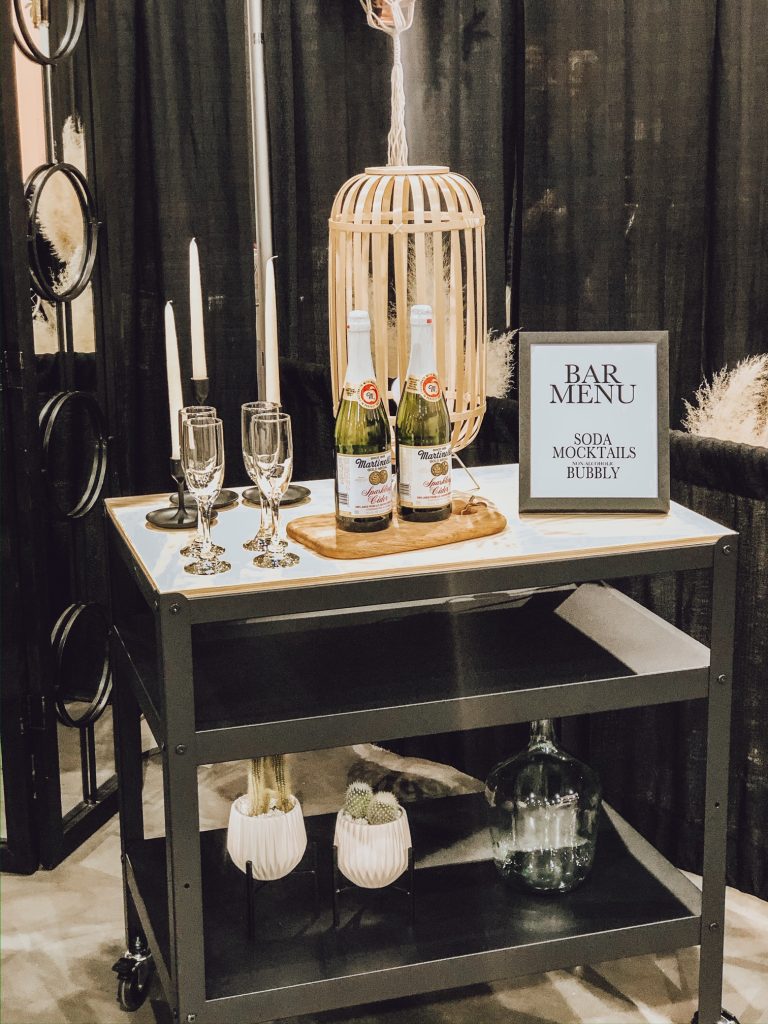 We LOVED having a perfume bar at our booth this year! The women who stopped at our booth were given an empty perfume bottle and instructed to smell our samples that we had on display. When they found their favorite one, they got to fill up their little perfume bottle with their "signature scent" and take it with them. How fun is that?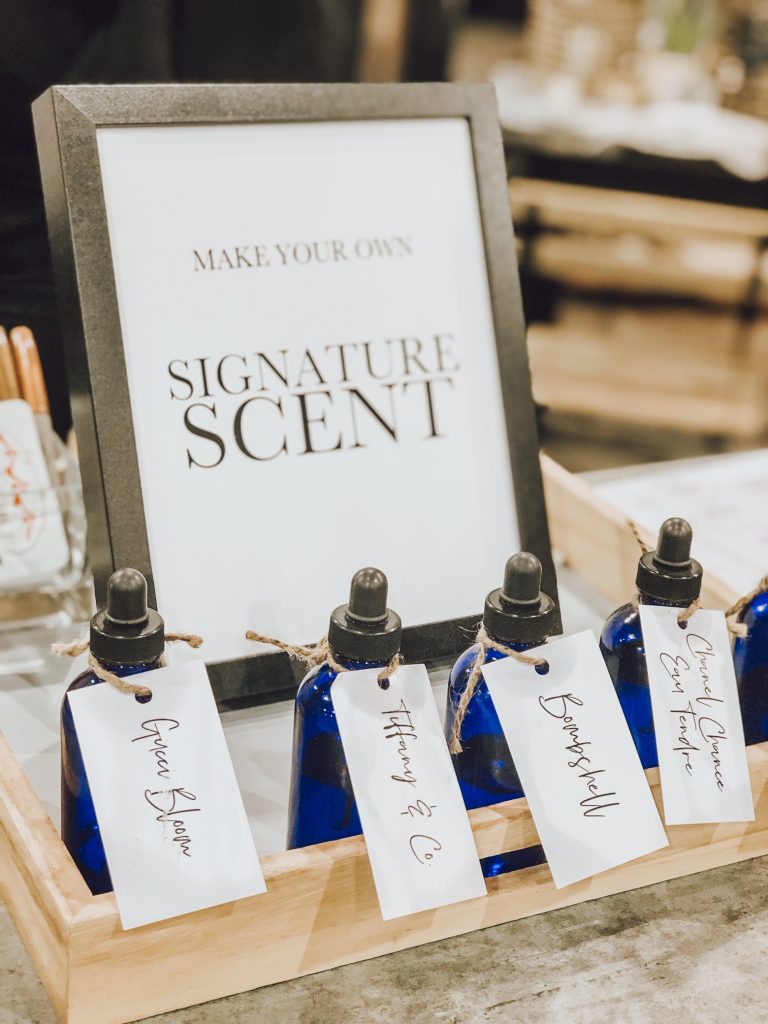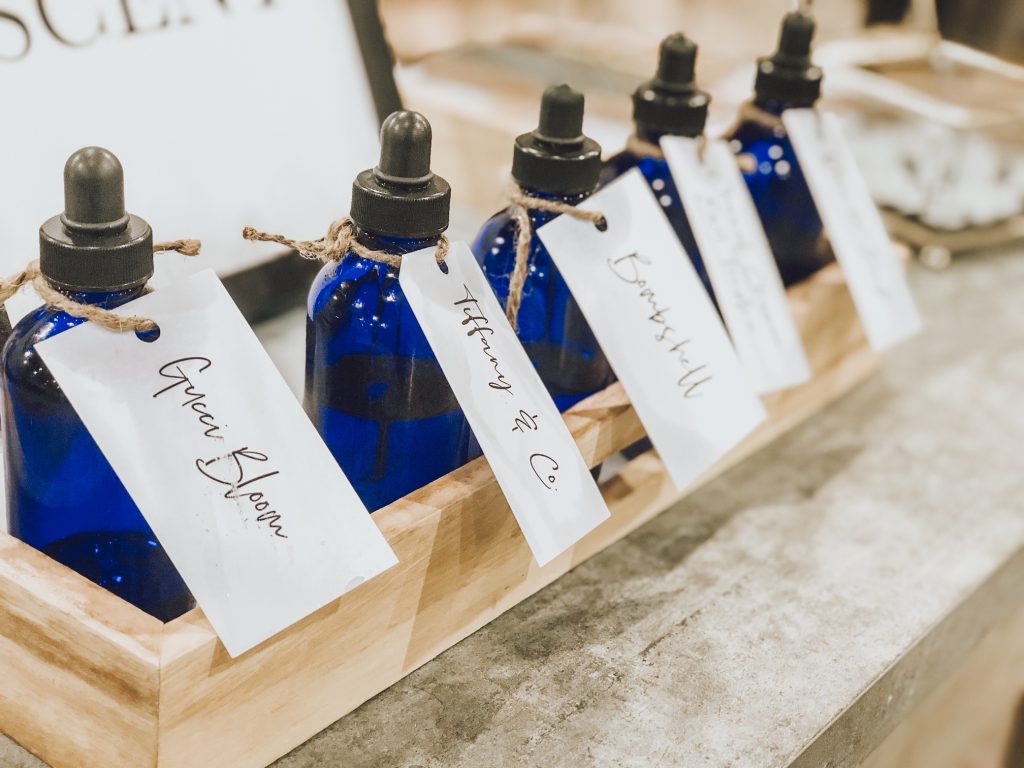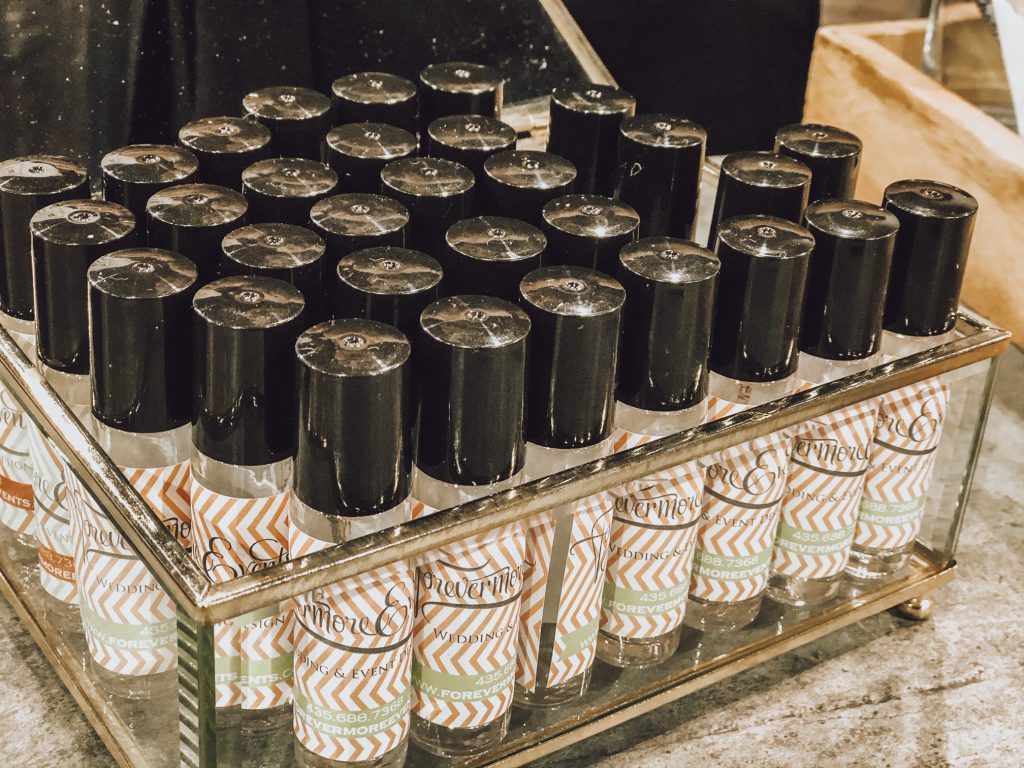 Our super awesome booth sign!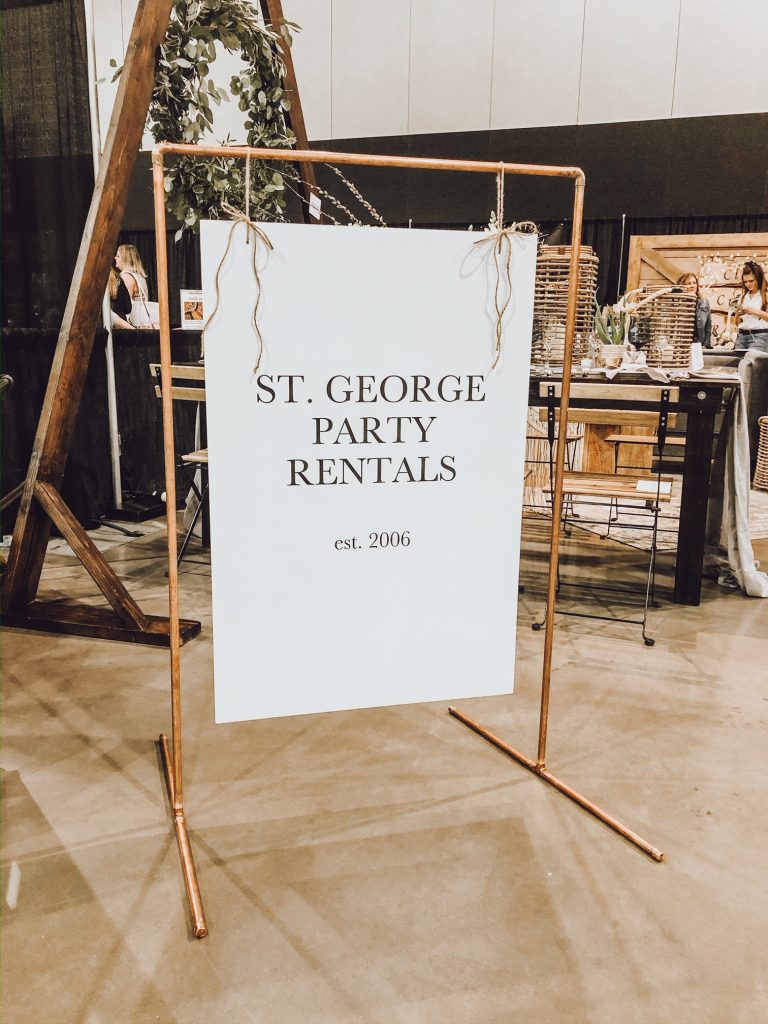 This was such a fun day and we truly enjoyed meeting so many people and making new connections and friendships!