For such a simple event staple, chair styles are surprisingly varied. But since chairs are one of the most abundant items at most events, they can certainly make an impact on the overall look. Keep reading to learn more about the 4 styles of chairs in our inventory and when you should consider renting each one.
1. CHIAVARI
With so many different color options, Chiavari chairs are some of the most versatile and popular chairs. These types of chairs can fit into almost any style and budget. Mahogany is a good option for a more organic or rustic vibe, Gold or Silver fits in with a vintage or garden look, while Black, White, can add coordinating color to your table style.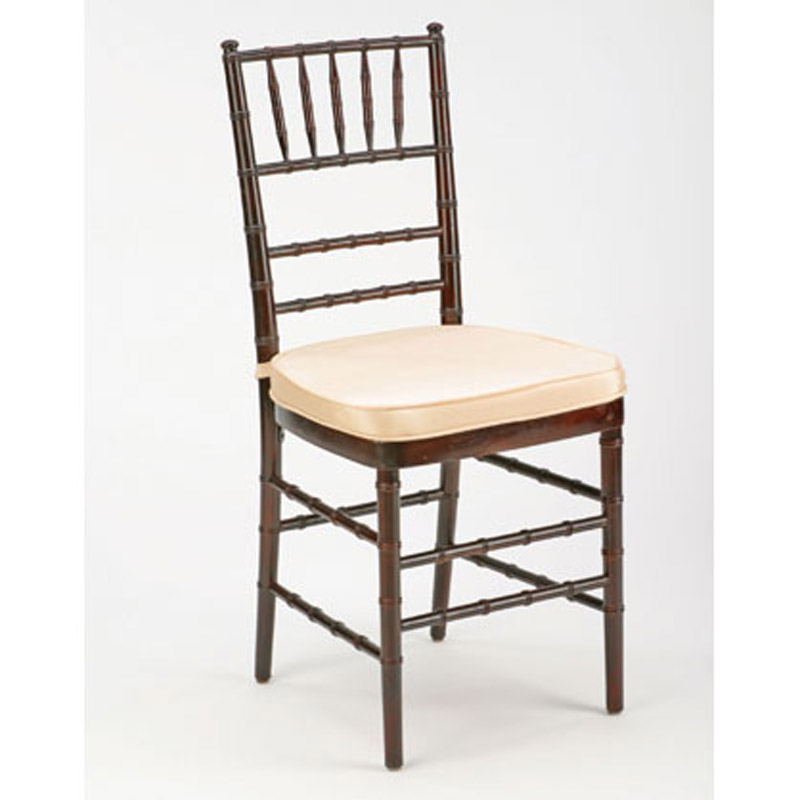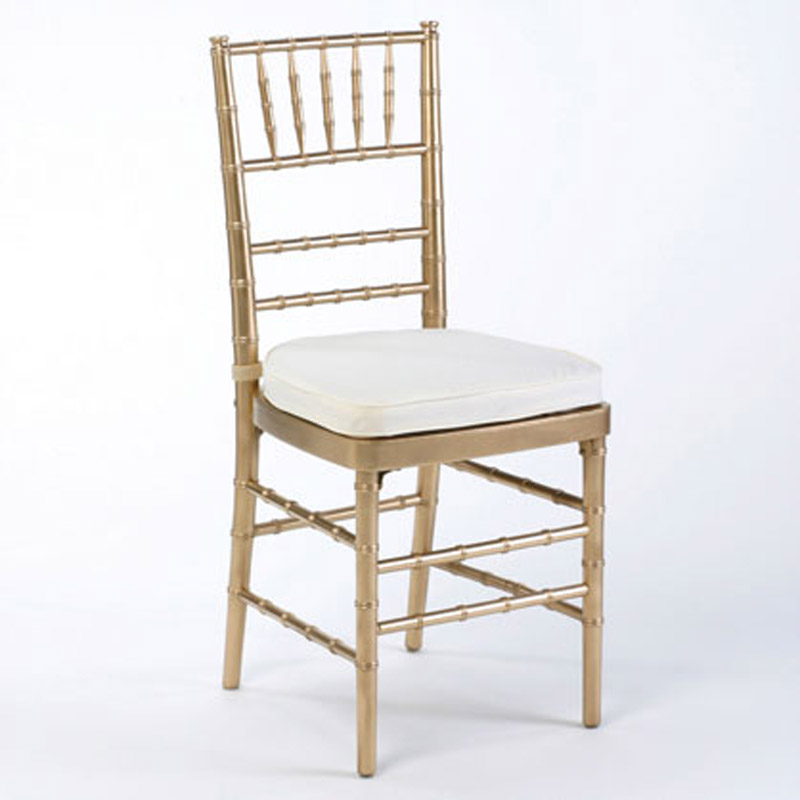 2. WOOD
In the past, Wooden chairs were used almost exclusively for rustic styles. However they are becoming more and more popular to use in a mix-and-match look. From rustic to romantic, they can really tie together a wide array of décor. If you're having trouble envisioning these chairs at your event, feel free to come into our showroom and create your own custom displays until you find the perfect combination.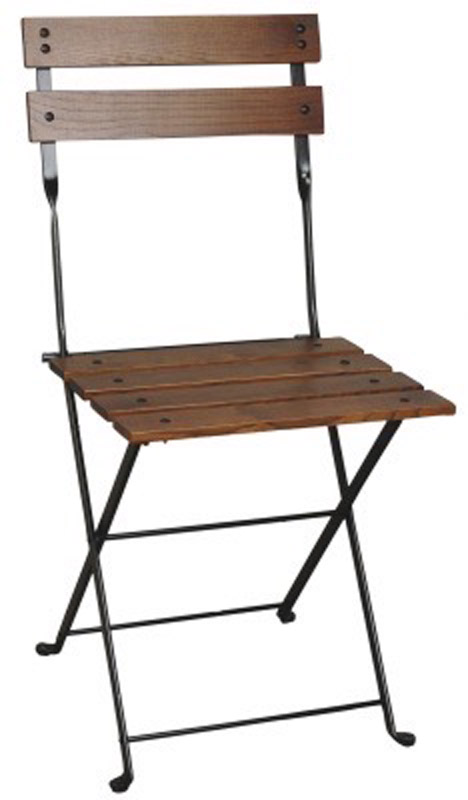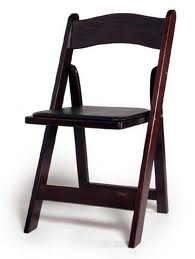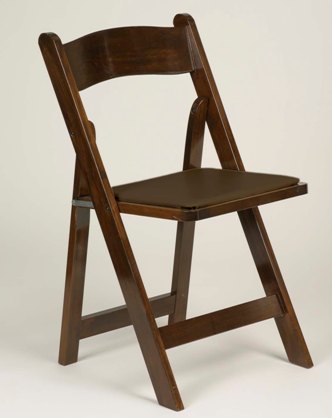 3. PADDED FOLDING
Padded Folding Chairs (available in White, Black, Fruitwood, and Mahogany Wood)  Folding Chairs are quick, simple, and easy solutions to seat large crowds without a large bill. These simplistic chairs certainly get the job done and seat your guests comfortably.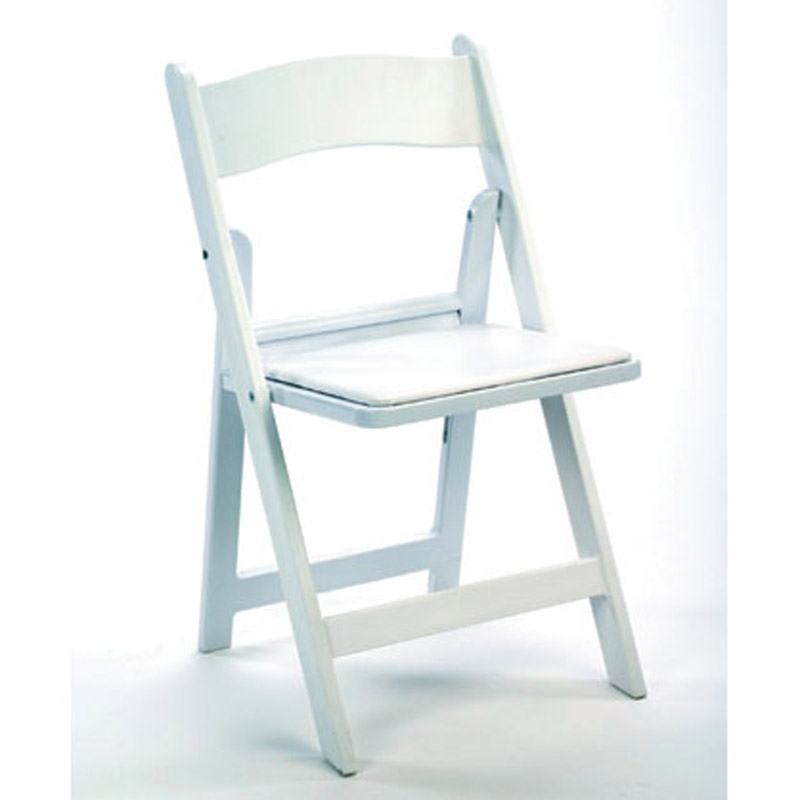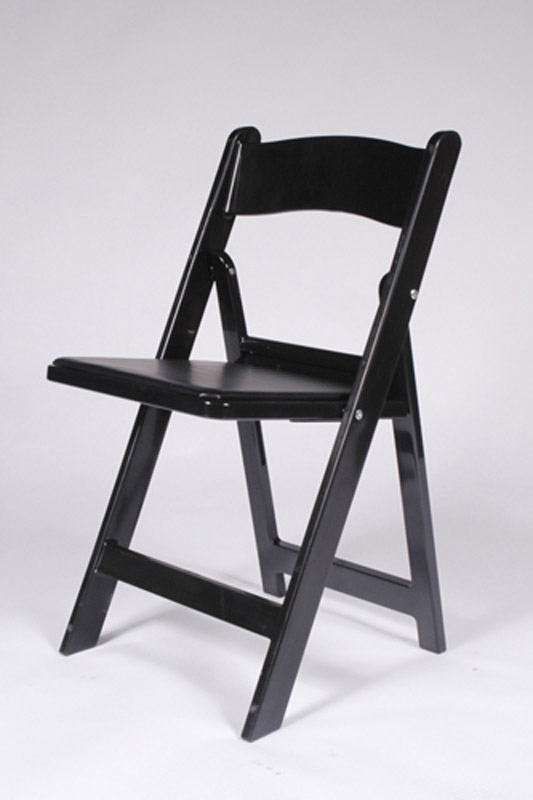 4. BASIC FOLDING 
Basic Folding Chairs are a simple solution for any event. Available in black and white, these plastic chairs are a lightweight, economical, and versatile multi-purpose chair. These are chairs for a wedding or event on a budget.